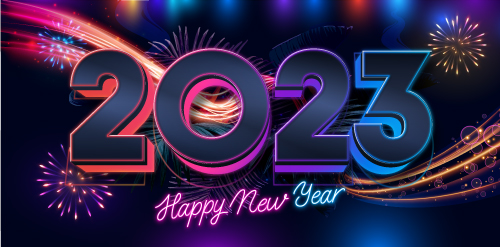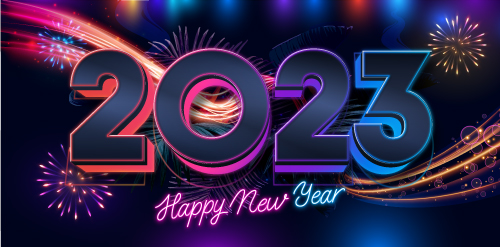 I do believe in setting goals and making resolutions for the New Year. It gives me a focus for the year and a way to measure my progress.
There is a difference between a resolution and a goal that most people tend to miss. A goal is a concrete achievement. It's very specific. One of the things we teach in our professional development courses is how to set a SMART goal.
Specific
Measurable
Achievable
Relevant
Timed
For example, if I'm setting a weight loss goal, I would say something like "I will weigh less than 215lbs by June 14." I set a specific target, one that is measurable on a scale, and that involves a reasonable amount of time to achieve, and that has a deadline.
I left out relevant, and that's because 'relevant' relates to a resolution.
Resolutions are not as cut and dried. They're messy, hard to measure, and tend to be broader. For example, "I resolve to live a healthier lifestyle in 2023." You see how that is not a SMART goal? But it still has meaning.
My goals must be relevant to my resolutions.
So here are my resolutions along with some goals for 2023.
Be kind.

Go out of my way to greet people
Help others whenever the opportunity presents itself
Swallow my pride
Forgive offenses

Be healthy

Weigh <215 by June 14
End all heart meds by June 14
Exercise 1 hour 3 times per week

Be appreciative of the efforts of those around me

Praise freely; criticize sparingly

Expand my horizons

Learn a song every week on the ukulele
Record and post one each month
Learn a new language
Finish my arcade controller

Grow as a writer

Complete 52 short stories by Dec 31.
Complete 4 novels to final edit by Dec 31.
Publish collection of the best short stories by Oct 1.
Submit to 12 open call anthologies by Dec 31
Submit to WOTF every quarter I am eligible
Submit to both Baen contests
Record and publish 12 audio stories

Love
https://richhailey.com/wp-content/uploads/2022/12/2023.jpg
247
500
Richard Hailey
https://richhailey.com/wp-content/uploads/2022/04/logo-300x138.png
Richard Hailey
2023-01-01 08:00:00
2022-12-31 20:19:03
Hello 2023!