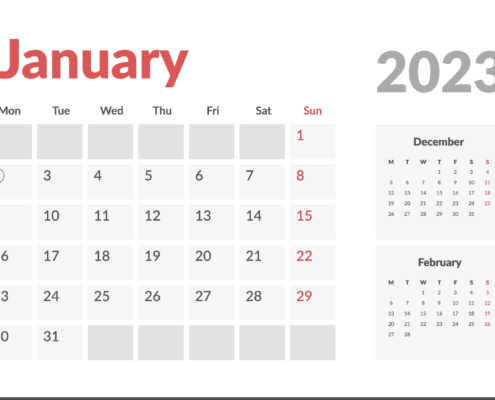 Happy New Year! I hope you had a great holiday season and are approaching this new year with energy, enthusiasm, and appreciation!
Now, to the update!
Weight – I weighed in at 268 this week. I gained 3 pounds over the holidays. I didn't want to gain anything, but three pounds isn't the end of the world. I set a goal for this year to hit 215 by my birthday, June 14. That's 43 pounds in 26 weeks, or just over 1.6 pounds per week. That's a very realistic goal, particularly since I'm going to front load it with a short term goal of 15 lbs this month. We're leaving for vacation Jan 28, and I want to look good for our destination!
Non Fiction – I took some time off over the holidays, but now it's back to work! Maintaining and growing social media, starting a newsletter and building a mailing list, and posting here regularly are all high priorities. I haven't set any metrics yet for followers and such. Right now, I want to establish the routine, and build a reservoir of material for new readers to read through. Once I have a solid presence, then I'll start working to build up!
Fiction – Like I said, I took some time off for the holidays. I sat on the couch and watched TV with my wife, and then watched some football with the cats. I may have scared them a time or too, yelling at the screen. But now it's time to get back into the harness and start putting words on paper. The weekly short story group started yesterday, and I plan on posting a story to the group every Friday, even while I'm on vacation. We'll see how that goes! As for novel(s), it's time to start working on those as well. The paranormal romance still sits at roughly 24k, and I want to have it completed by Jan 28. Then I'll dive back into Calder Sharpe's world and see what he's been up to!
Ukulele – One of my goals for the new year is to learn a new song each week and record at least one per month. This week, I'm concentrating on finishing "Hallelujah" and next week, The Rose (Bette Midler.) Other songs on my short list include "California Dreaming," "All of Me," "After the Goldrush," "Over the Rainbow/Wonderful World,"and "Does your Chewing Gum Lose its Flavor (on the Bedpost Overnight?)" If there's any song you think I should add to the list, let me know!
What I'm Reading – Since I had time, I finished several books. First, "The Debare Snake Launcher" by Joelle Presby. This is her first solo novel and it is a good one even though it isn't what I expected. I thought this would be more of a hard SF novel dealing with the construction of the first space elevator. Instead, it turned out to be more of a character study of the family given the contract to oversee construction of a support launcher to put supplies into orbit to build the elevator. We get to watch as the family fights deadlines, supply and construction issues, a volcano, and each other to complete construction of the launcher. Next up was Thief of Aether, by Bree Moore, book 2 of her "Shadowed Minds" series. Like the first book, this is another page turned as Lee is increasingly tangled in schemes and crossed loyalties as she tries desperately to find her way free of the magic that is killing her. Be warned, the book ends on a cliffhanger and we'll all have to wait for book three to find out how it gets resolved. But it will be worth the wait! And right now, I'm reading Graphite and Turbulence, book two of Jami Fairleigh's "Elemental Artist" series. It picks up immediatel after the conclusion of "Oil and Dust" as Matthew, a young Artist with the ability to alter things in the real world with his paintings continues his search to find his birth family.
Audio books – The reviews are in (all two of them) and, based on thier feedback, I will be releasing an audio version of "The Name of the Moon" on Amazon to go along with the story. I have a few edits left to make on the audio, then I have to figure out how to post an audio to Amazon, get everything set up, and then it goes live. My goal is for it to go live before we go on vacation, but we'll see.
And that's it for this update!
Have a great week!
https://richhailey.com/wp-content/uploads/2023/01/January2.jpg
1089
1639
admin
https://richhailey.com/wp-content/uploads/2022/04/logo-300x138.png
admin
2023-01-02 08:00:00
2023-01-02 09:52:58
Weekly Update: Week 1