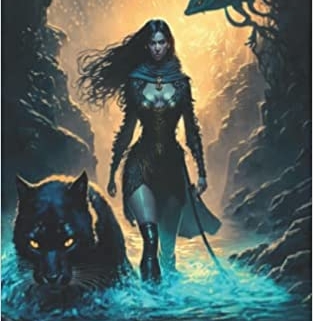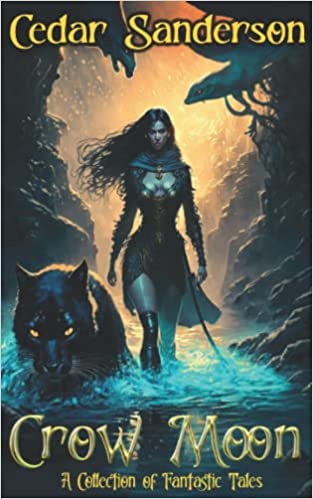 First of all, do you like the new digs? If you're reading this via the link on Facebook, awesome! Welcome to my website. I plan on moving more and more of my posts over here. I'll post links on Facebook back to here, but I prefer doing mjost of my longer posts fropm here.
There's a couple of reasons for that. First, this is going to be my home on the web. Facebook is fine for short posts, sharing memes, and interacting with folks, but my posts tend to run longer than Facebook readers typically like. Most Facebookers are looking for 20-30 second interactions that they can like and then scroll along. When I write one of these updates, or post a review, I like to take a bit of time and space, and that simply works better here.
Second, I have a much greater degree f control over how my posts look. I can add inline images, host a video, link to a book or somebody else's page, and all without worrying about Facebook throttling the post because I've triggered one of the algorythmically generated and unidentifiable landmines.
Which brings up the third reason, Facebook tends to be somewhat arbitrary in applying their standards and I'm putting too muich effort into these posts to allow them to just disappear becaue a bot doesn't like a particular word choice I make.
Of course, as I post more here, I'll be tweaking things to make them work better, and look better. I'll be doing some other things, like building a mailing list, creating a newsletter, and stuff like that along the way, so keep your eyes opened!
Now, to the update!
Weight – I weighed in at 265 this week for a loss of 3 more pounds. That's a total of nine pounds lost. We leave for vacation in under 6 weeks and I've got a ways to go yet. Onward!
Non Fiction – Everything is still on track. I'm hitting my goals and making my deadlines and interacting on social media. Growth is very slow, but it will come with time and persistance!
Fiction – Horrible week. Truly horrible. And it's all my fault, of course. I just had to write a post on maintaining a routine. Yep, things happened and my routine took a huge hit. Monday, I had family things to deal with, Tuesday and Thursday I lost to illness, Wednesday, I guess I'll blame on illness as well. Friday, I got some writing done, but my word count really suffered for the week. But a once established, a routine has it's own momentum and the only way to really lose that is to sit back and let it happen. So I wrote on the weekend and made up for some lost time, and I'll be right back at it tonight at 9pm.
Ukulele – I'm working on Hallelujah still. Such a powerful song about love and loss! I'm trying to meld a strumming pattern with fingerpicking, and singing at the same time. If I can nail this, it should be awesome!
What I'm Reading – I finished Cedar Sanderson's short story collection, "Crow Moon" this week and it is amazing! My full review will post tomorrow, and I've submitted an Amazon review as well. The short version is simple. Buy It! Each story is like an artist's sketch; there's enough detail to protray the story and to evoke an emotional response, but it invites you to supply details from your own imagination and emotions from your own experiences until it almost feels like you are collaborating with the writer in crafting the story. I've started "The Debare Snake Launcher" by Joelle Presby. Presby spins a tale of old and new cultures coming into conflict as the world's first space elevator is being built in Africa.
I mentioned before that I was working on an audio version of my short story. I finished the raw recording and did a basic edit last weekend and it has gone out to my alpha listeners. Based on their feedback, I will either continue to pursue recording my own stories, (and maybe do some recordings for other writers) or retire from voice work, never to be heard from again. (No pressure, alphas. Just my career. That's all!)
And that's it for this update! Remember, tomorrow is a full review of Crow Moon, then Wednesday will be my weekly craft post, then Friday, writer's choice. WHo knows?
Have a great week!
https://richhailey.com/wp-content/uploads/2022/12/Crow-Moon.jpg
499
313
Richard Hailey
https://richhailey.com/wp-content/uploads/2022/04/logo-300x138.png
Richard Hailey
2022-12-19 08:00:00
2022-12-17 00:11:59
Weekly Update